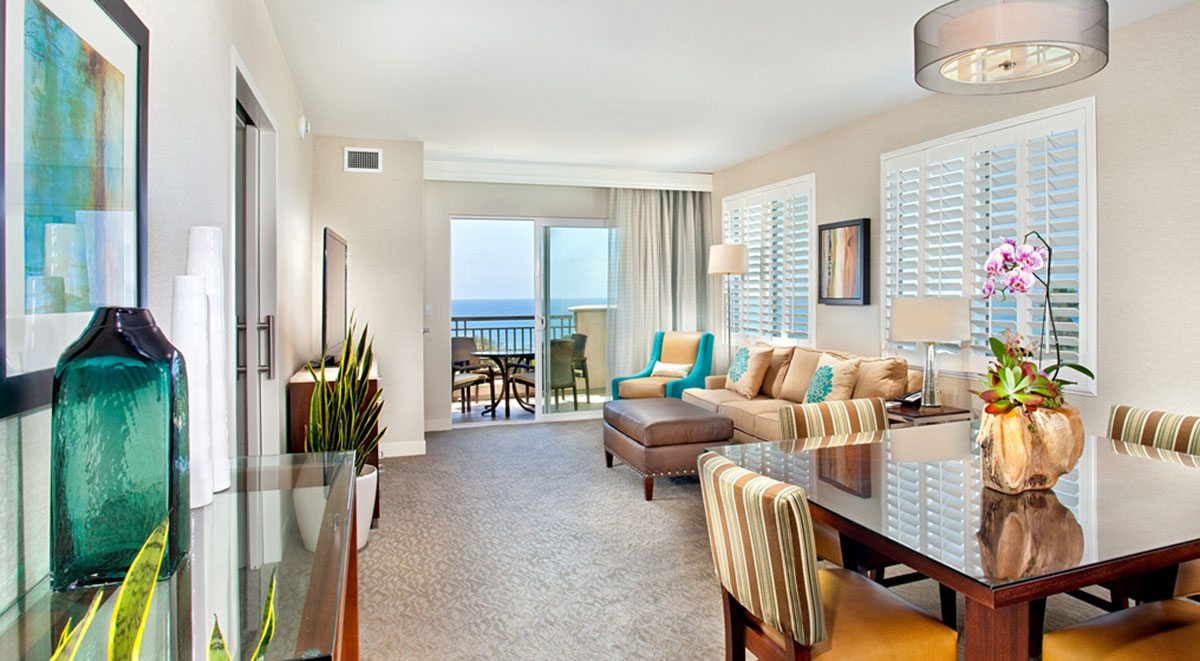 Hilton Carlsbad Ocean Front Resort
Location:
Carlsbad, CA
Business/Sector:
Hospitality
Project Details:
Situated on beautiful Carlsbad Beach, this oceanfront property called for a relaxed, yet elegant look to mesh with the hotel's contemporary craftsman architecture, which they found with Mirasol's shutters. From durability, to function, to customization, reliability and sustainability, the choice was clear.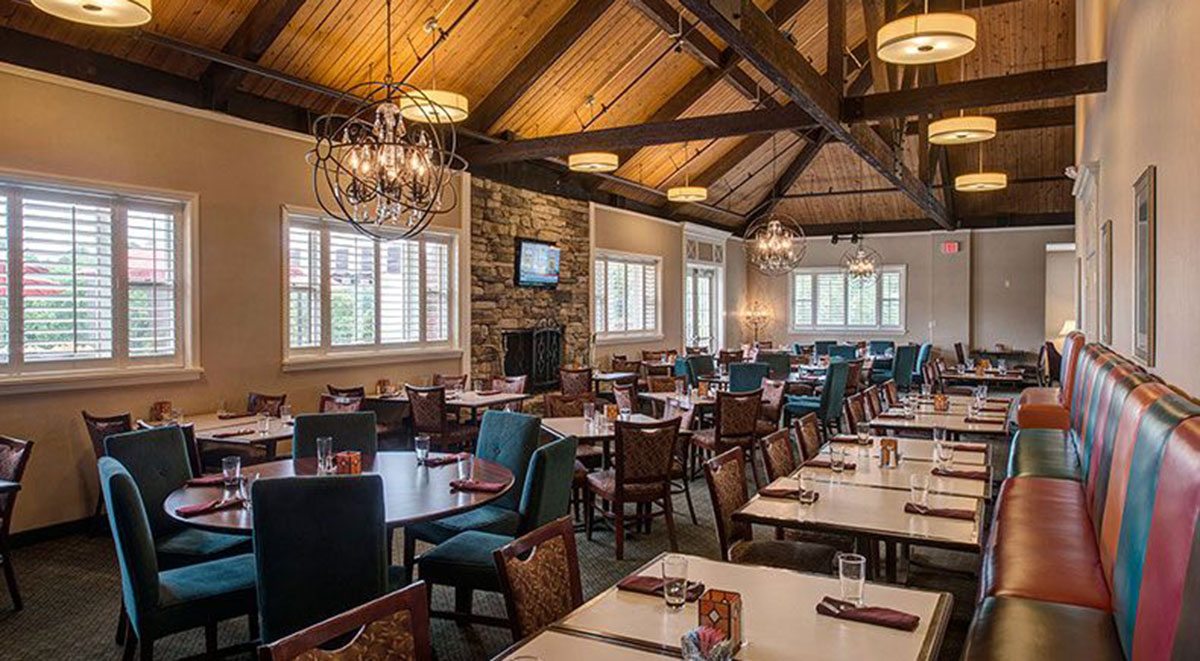 Colony South Hotel & Conference Center
Location:
Clinton, MD
Business/Sector:
Hospitality
Project Details:
Just miles from downtown DC, this bright, rustic-inspired hotel needed the perfect shutter to complement its natural lighting. With shutters known for its sustainability, durability and classic, natural look, the pick was Mirasol.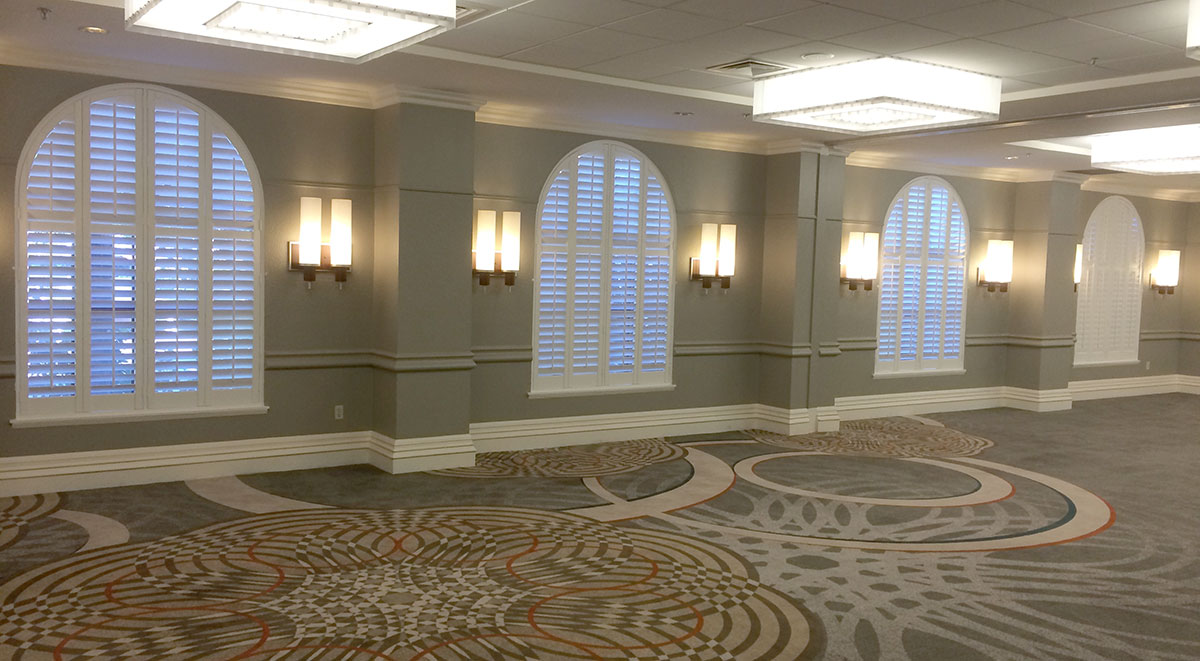 Sheraton Suites Fort Lauderdale at Cypress Creek
Location:
Fort Lauderdale, Florida
Business/Sector:
Hospitality
Project Details:
Customization and reliability took this project from concept to completion. The hotel's ballroom had grand, arched windows that were in need of a shutter to balance the environment. An oversized, contoured arch 3 ½" shutter was customized for each window. For transportation to Ft. Lauderdale, special crating was designed to accommodate the oversized shutters and provide reliable, on-time delivery. Now, the natural beauty of Mirasol Shutters complements the elegance of the ballroom.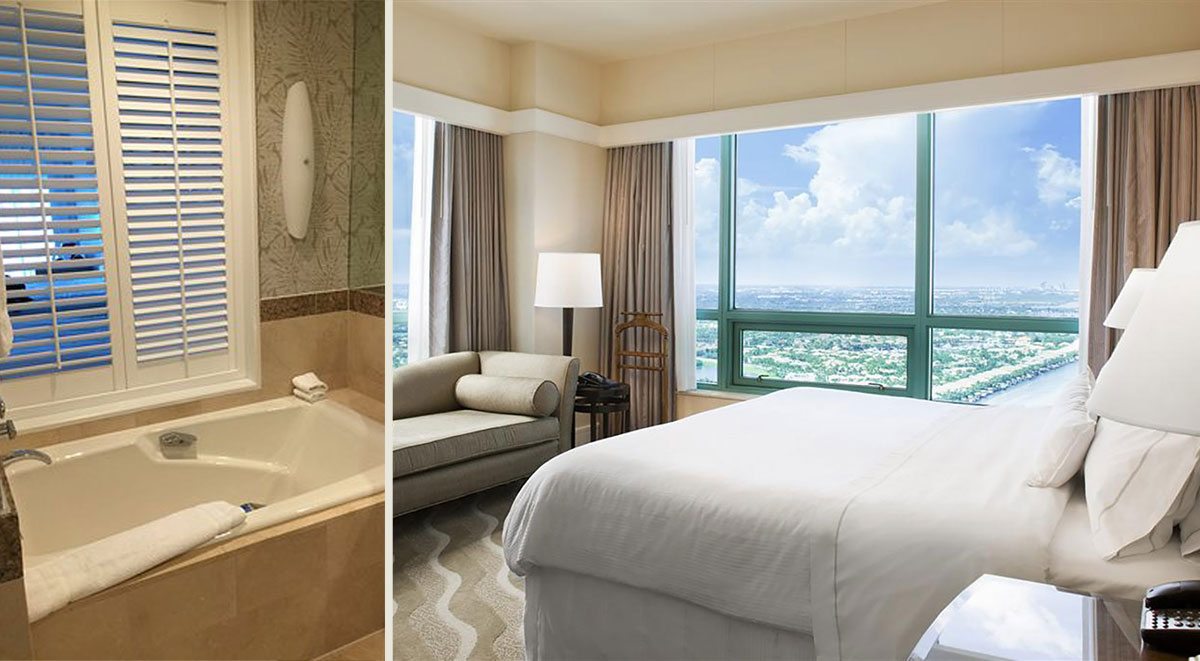 Diplomat Resort & Spa Hollywood
Location:
Hollywood, Florida
Business/Sector:
Hospitality
Project Details:
Customization and function came together to create this unique use of Mirasol Shutters. For this project, Mirasol Shutters took on a different role that didn't involve windows. Instead, the shutters were used as room dividers, fulfilling a functional need. The specification required 2 ½" louvers and stainless steel hardware. Shutters were installed in 998 guest rooms. The end result was a balanced, functional and aesthetically appealing environment.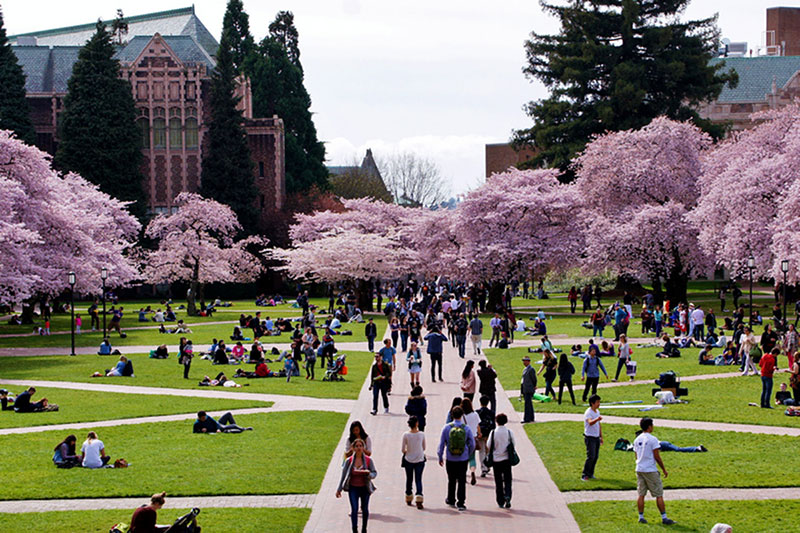 University of Washington
Location:
Seattle, Washington
Business/Sector:
Public University
Project Details:
This top university is not only dedicated to academics, but also sustainability. As green leaders with Practice Greenhealth's Environmental Excellence Award and a STARS gold rating, it's no wonder the University of Washington found a perfect match with Mirasol's sustainable Classic Shutters. Additionally, the university's project called for yet another match—color matching to multiple Sherwin-Williams paint colors. The Classic 2 ½" painted shutters were customized to coordinate to these paint colors—now that's a match.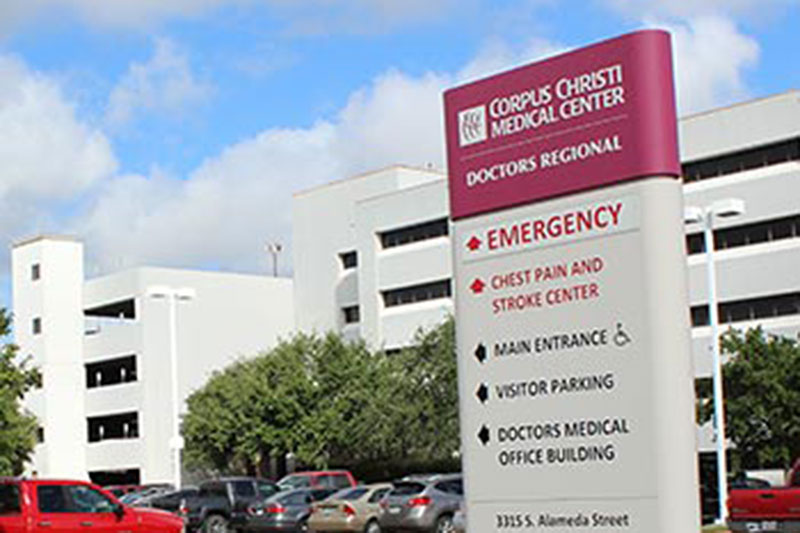 Corpus Christi Medical Center – Doctors Regional
Location:
Corpus Christi, Texas
Business/Sector:
Medical Facility
Project Details:
In the medical community, there's the challenge of creating a serene, healing environment while keeping safety in the forefront. Mirasol Shutters helped Corpus Christi Medical Center achieve this with its durable Premier 3 ½" Shutters that do not promote the growth of fungus or bacteria and are fire retardant to meet or exceed the NFPA 701 small scale test. Safety was realized alongside the clean, classic look of Mirasol's beautiful shutters, which are sure to promote a healing environment.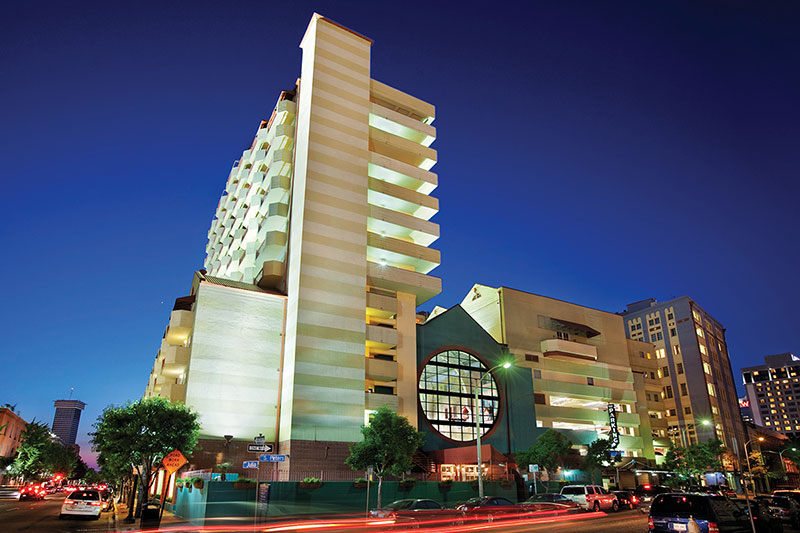 Embassy Suites by Hilton New Orleans Convention Center
Location:
New Orleans, Louisiana
Business/Sector:
Hospitality
Project Details:
Have a two-tiered project? Embassy Suites did, and it chose Mirasol Shutters to help successfully navigate this endeavor. With the need for production and delivery in two different timeframes of Premier 3 ½" Shutters, Mirasol was able to help Embassy Suites realize this goal with a requested initial shipment of 90 shutters, followed by the delivery of an additional 256 shutters.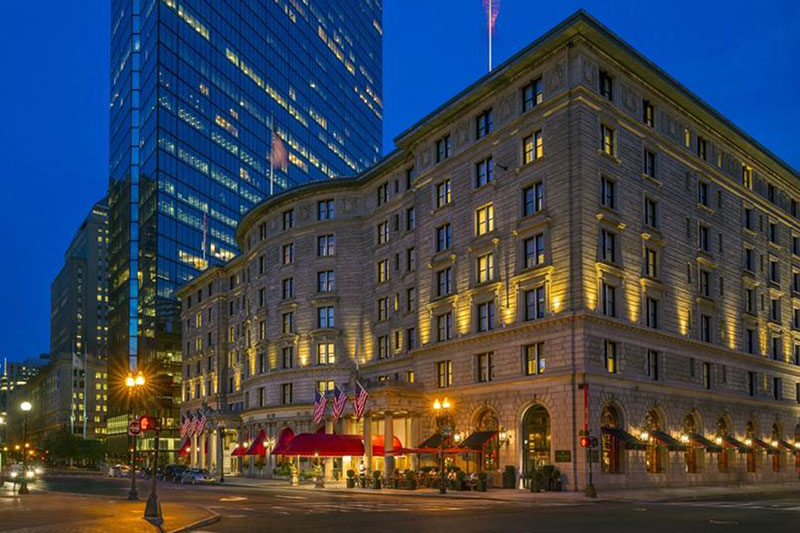 Fairmont Copley Plaza
Location:
Boston, Massachusetts
Business/Sector:
Hospitality
Project Details:
The Fairmont Copley Plaza, a historic landmark that dates back to 1912, sits nestled between Beacon Hill and The Freedom Trail. This project required Premier 2 ½" café shutters, which cover only the lower half of the window. Therefore, the project called for collaboration at installation with the draperies to be installed at the window top. This collaboration was made possible due to the fact that Mirasol products are made in America, ensuring on-time delivery and coordinated installation. Also for this project, Mirasol's products were approved under the Boston Fire Code, which is considered to be the most exacting in the nation.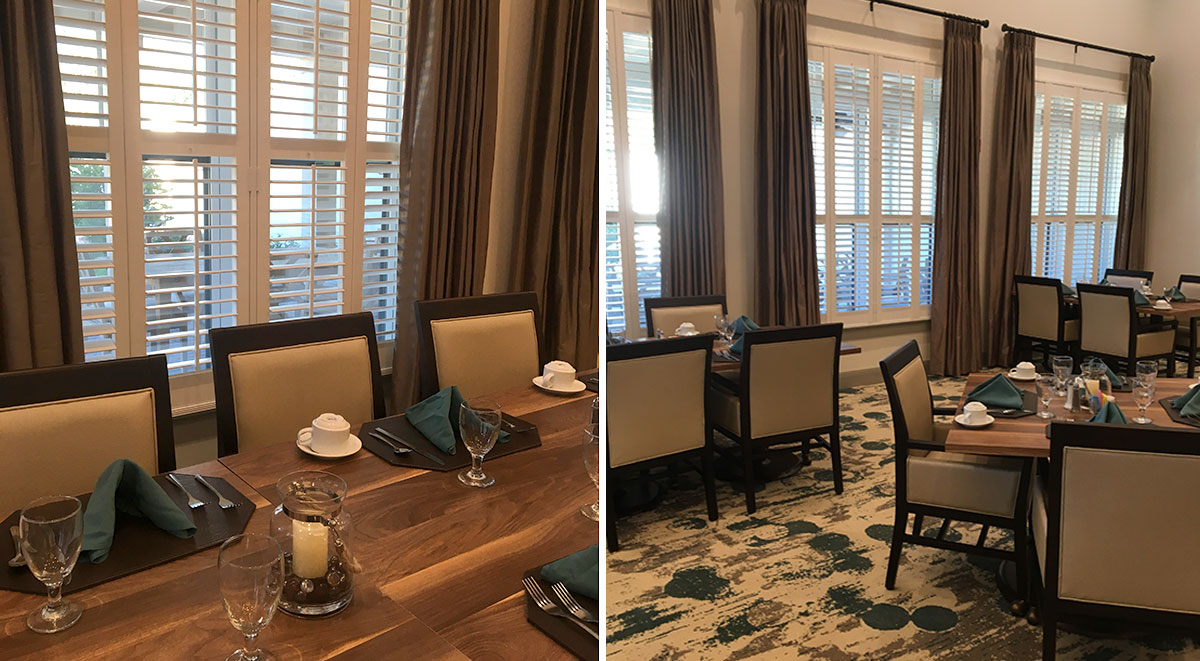 Starling at Nocatee
Location:
Ponte Vedra, Florida
Business/Sector:
Health Care
Project Details:
Starling at Nocatee was named the 2017 Bold City Best Home Community Development. For Starling at Nocatee's senior living residents, it won't take long to learn why. The combination of first-class amenities included Mirasol Shutters in the common areas, lounges and Dining Room. The project was awarded to Marietta Drapery, who designed the shutters to be framed with draperies and specified fixed panel shutters for the clerestory windows.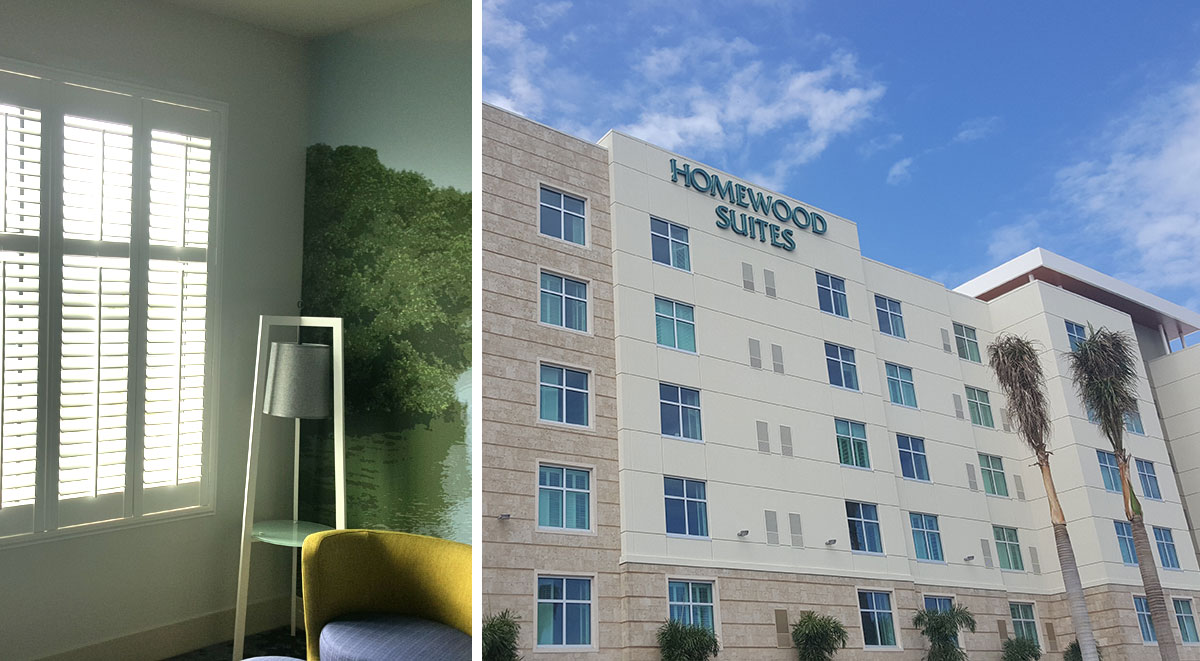 Homewood Suites, Sarasota
Location:
Sarasota, FL
Business/Sector:
Hospitality
Project Details:
The architectural firm working with the contractor, Benderson Development, from Buffalo, NY decided upon 2 ½" louvers for the more than 200 guest rooms. Including some common areas, the project weighed in at just over 8,000 sq. ft. with the installation subbed out by Benderson to a local Mirasol Shutter dealer.
Additional Projects
Santa Clara Inn San Jose
San Jose, California | Hospitality
Le Méridien Dallas, The Stoneleigh
Dallas, Texas | Hospitality
The Inn at the Tides
Bodega Bay, California | Hospitality
Residence Inn
Santa Clara, California | Hospitality
Coral Sands Resort & Seaside Cottages
Ormond Beach, Florida | Hospitality
Builders Who Trust and Rely on Mirasol Shutters
K. Hovnanian® Homes
Lennar
Pulte Homes
Toll Brothers